Who Is Central Portfolio Control?
Central Portfolio Control is a nationally licensed collection agency focused on the recovery of distressed accounts receivable portfolios. Central Portfolio Control, or CPC, professionally manages accounts on behalf of our creditor clients while maintaining the highest ethical and legal compliance standards. Founded in 1998, our team has continued to grow the company by providing top-quality services to our clients and creating job opportunities in the local community. CPC is headquartered in Minnetonka, MN, and is licensed and bonded in all 50 states.
 Central Portfolio Control is a consumer-centric organization that is committed to partnering with consumers to help them fulfill financial obligations while returning to financial health. We take an empathetic approach to recovering accounts and work with account holders to find amicable solutions that resolve account balances. Our proven processes and exceptional customer service results in bottom-line performance while maintaining strict compliance with applicable laws and regulations. 
CPC is a Trusted and Reliable Partner
Central Portfolio Control provides nationwide recovery, administrative resolution, and Business Process Outsourcing (BPO) services to leading public and private-sector organizations. We are proud to provide federal agencies and prime contractors with 13+ years of proven experience as a Small Business subcontractor on one of the Federal Government's largest and most complex financial service contracts, the U.S. Department of Education's defaulted student loan collection contract, servicing more than $200 Billion in delinquent loans.
Our Mission
Our mission is to provide clients and consumers with the highest quality recovery services available and exceed client expectations by delivering bottom-line results.
ARM Industry Memberships 
Central Portfolio Control is an active participant within the Accounts Receivable Management (ARM) industry. Our executive team regularly attends and participates in conferences, events, networking opportunities, and educational sessions to ensure that we are providing the most compliant and industry-leading accounts recovery services. CPC is a member of:
Commitment to Compliance & Data Security
Compliance is the bedrock of our processes and procedures and our workforce is highly trained to provide responsive, trustworthy, and compliant support that supports our clients' critically important customer care and financial objectives. We are committed to upholding the highest standards of compliance and service that protect our clients' core values and hard-earned reputations.
With three data centers that are fully integrated with complete redundancy, we maintain the security and integrity of the data entrusted to us. CPC has successfully completed many audits and certifications that validate our commitment to protecting sensitive information. Our collection agency demonstrates excellence through:
PCI Compliance
HIPAA Compliance
SAS70 Certification
AAHAM Certification
HFMA Certification
SOC 2 Certification in process
Dedicated Leadership
Every member of CPC's executive team has a deep understanding of the collection industry and its applicable rules and regulations. Each member of the executive team began their career as a collector. Through dedication to professional advancement and personal growth, each executive grew within the CPC organization to become an engaged and focused leader.
Central Portfolio Control's Culture of Empowerment
CPC created and fosters a strong corporate culture of professionalism, performance, and compliance within our experienced staff. Our team engages a growth mindset to strive for high rates of employee satisfaction and fulfillment, empowering our employees to reach their peak performance. We have found the "secret sauce" to lower, or nearly eliminate attrition. Central Portfolio Control's management continually sifts through the effective and ineffective activities of the staff to establish sustainable from unsustainable methods to fuel revenue growth and encourage opportunity and growth for everyone.
Caring For Our Community
TreeHouse
Relay For Life
Northstar Handicapped Helpers LLC
We believe in our community. This is where we work, play, and live. Our team is committed to building a stronger community, and we are active volunteers and donors to the causes and organizations that are meaningful to our team members. The Central Portfolio Control executive team regularly organizes fun events and competitions to engage our employees and raise money for various charitable causes. Team members also participate in charity events throughout the year.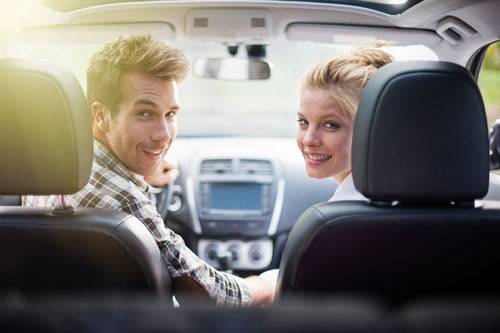 Community Involvement
We believe in our community. This is where we work, play, and live. We are committed to building a stronger community.